Solar & Storage Live UK is renowned as the UK's premier exhibition for the renewable energy and energy storage industry. From October 17th to 19th, the vibrant city of Birmingham played host to Solar & Storage Live UK 2023, where Vericom took center stage under the theme 'Powering a Livable Future!'. Our state-of-the-art commercial energy storage solutions, combined with our commitment to technological innovation, once again captured the hearts and minds of a diverse audience!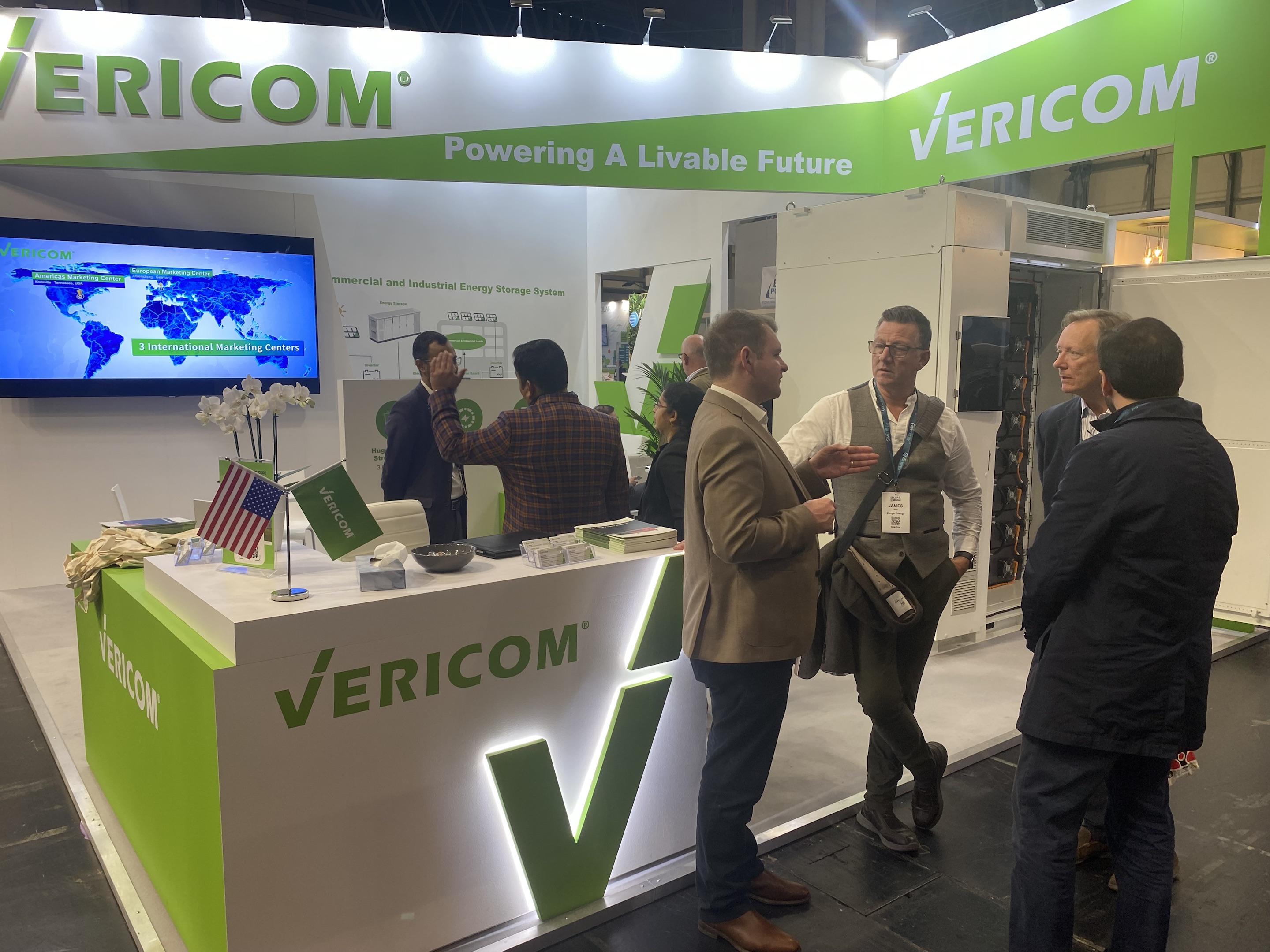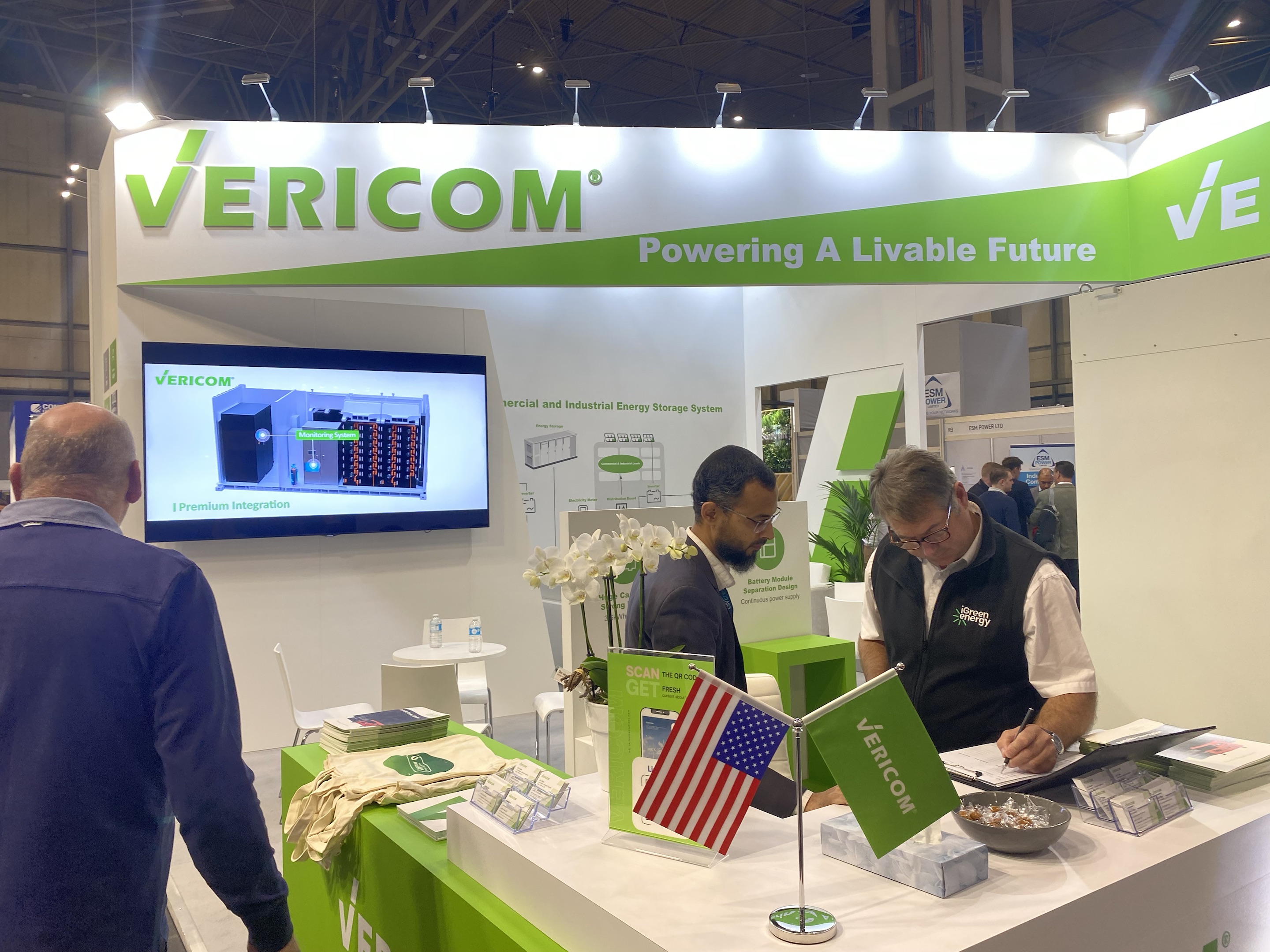 The energy storage industry is rapidly evolving, with low-carbonization emerging as a global trend. At Vericom, we have consistently dedicated ourselves to reducing electricity costs and carbon emissions, leading the charge in the green revolution and empowering users to take control of their energy needs. The Solar & Storage Live UK 2023 event witnessed both Vericom and our showcased Cabinet Air Cooling ESS VE-215 product receiving enthusiastic acclaim, showcasing our cutting-edge technology and our resolute commitment to energy storage solutions.

The Cabinet Air Cooling ESS VE-215, features a layout of two rows with eight tiers each, capable of accommodating 15 modules, along with a high-voltage box which equipped with battery switches and protective units. These 15 modules are connected in series, and the high-voltage box is equipped with isolation switches, contactors, detection units, sampling lines, battery management systems, and control units, among other components.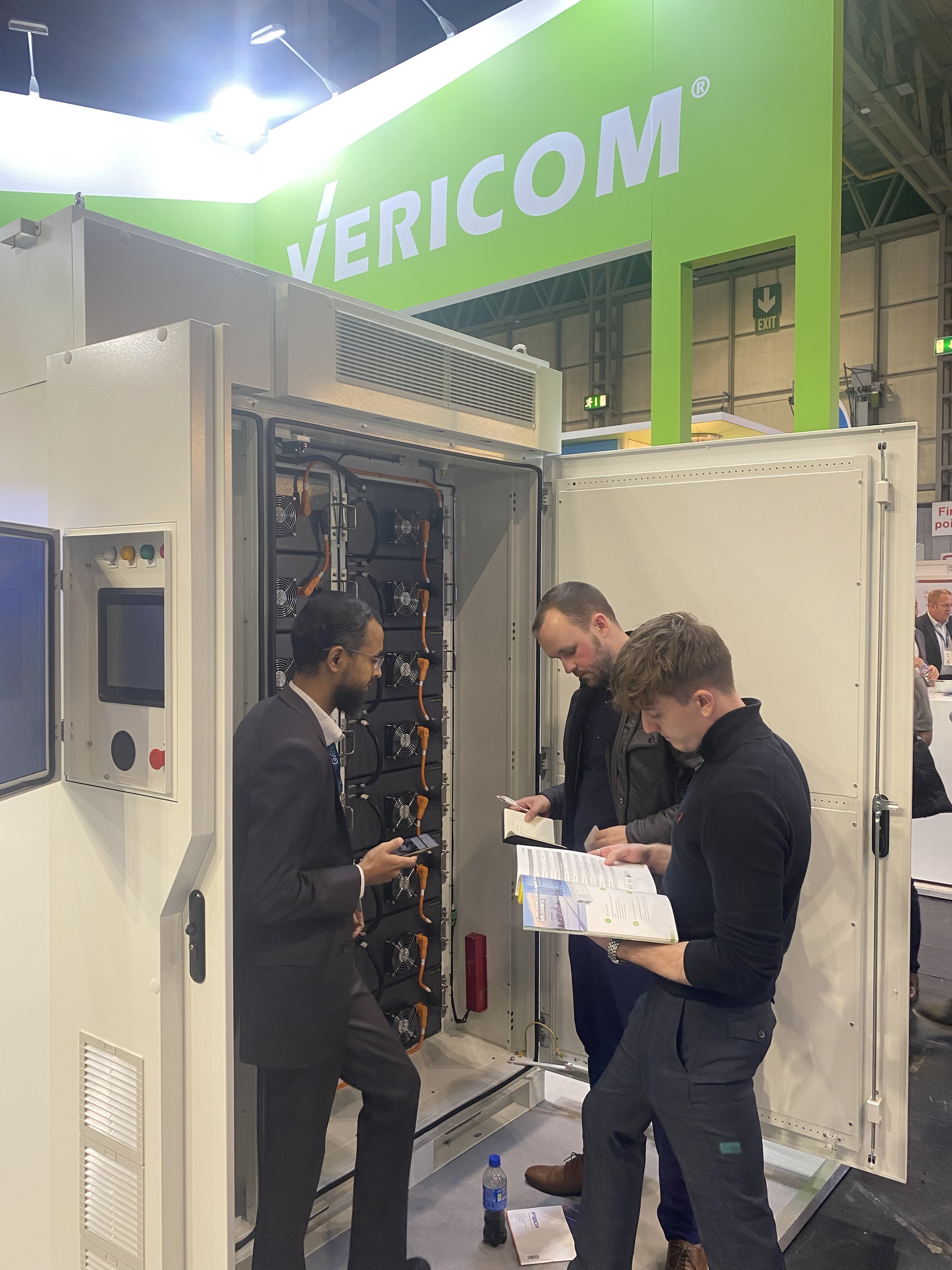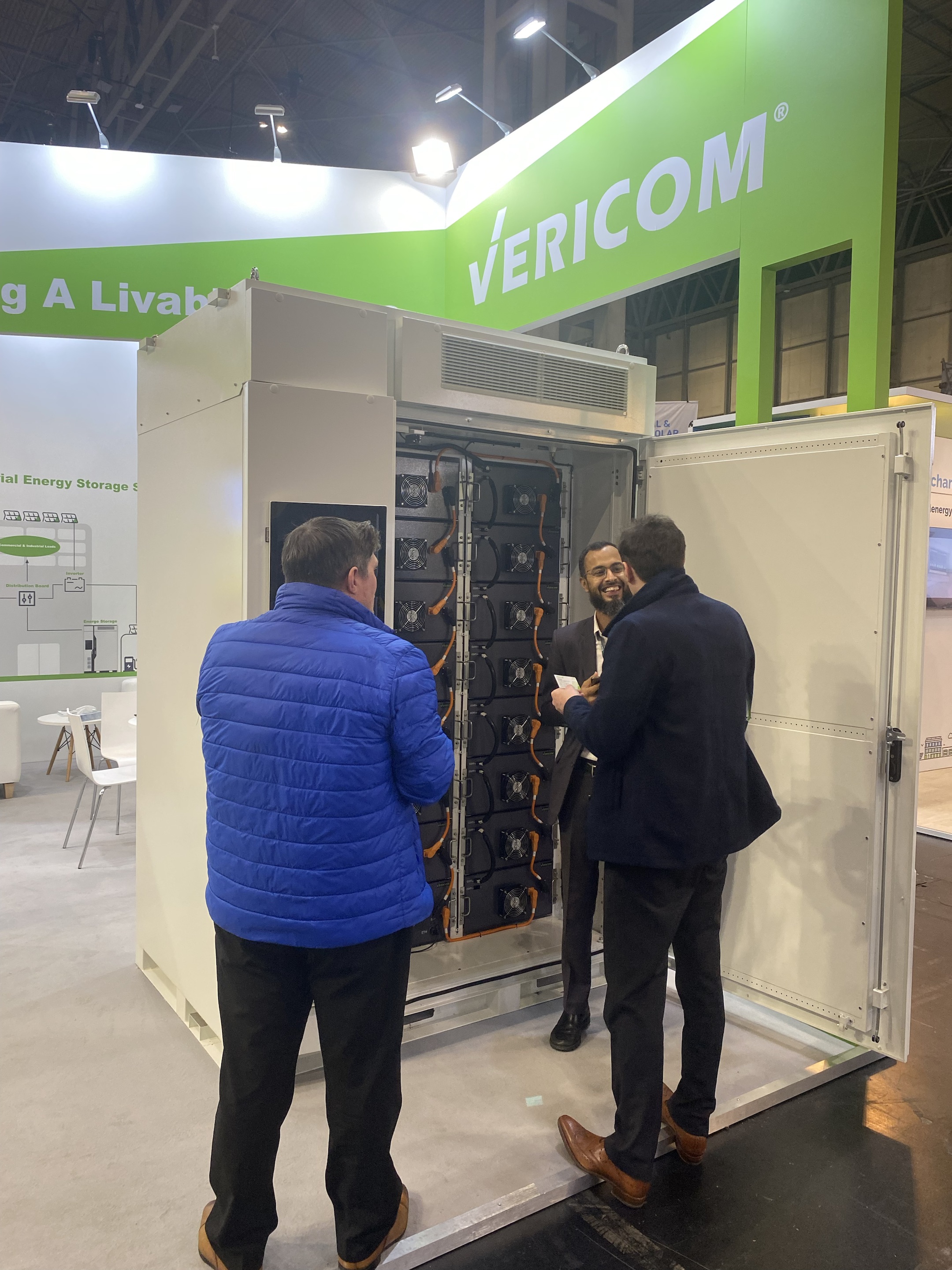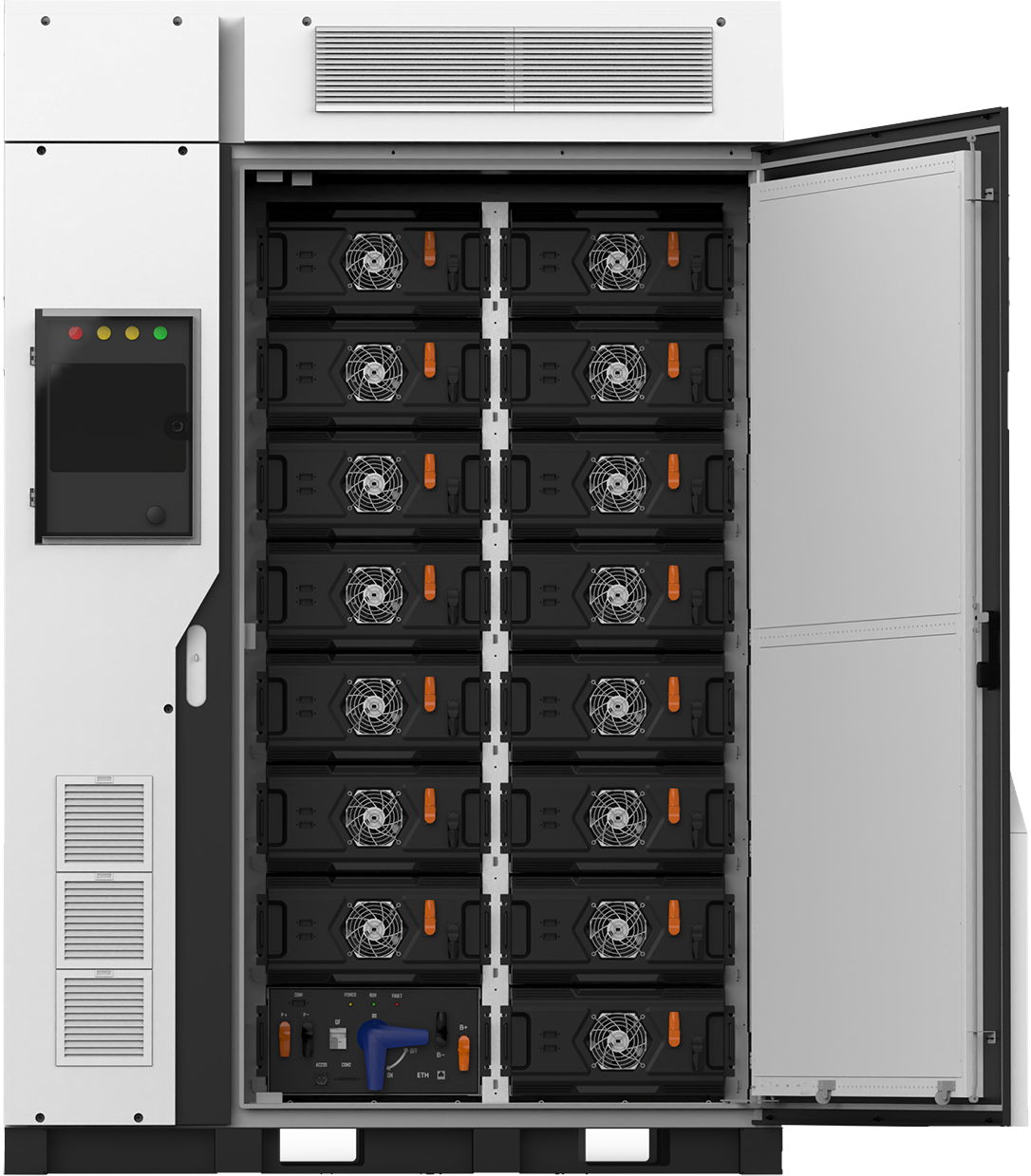 Energy storage technology brings greater flexibility, reliability, and sustainability to the energy industry, providing customers with more choices and control. It plays a proactive role in driving the transition to clean energy and sustainable development. In response to the thriving industrial and commercial energy storage market in the UK, Vericom has also introduced a solution that combines photovoltaics with energy storage, which has garnered significant attention from local businesses.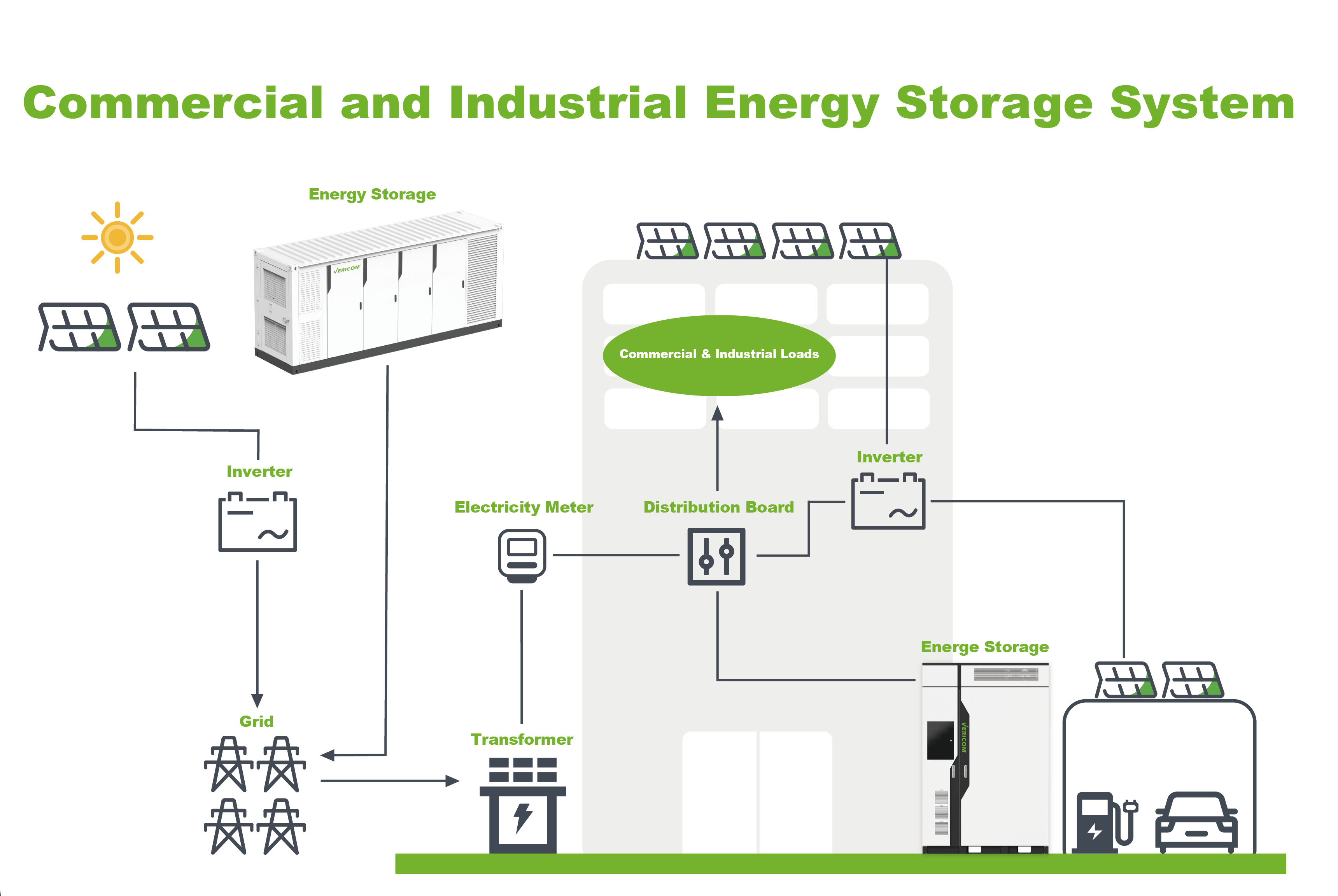 For a sustainable future, Vericom is committed to continuous innovation and extensive collaboration with strategic industry partners. Our aim is to enhance energy efficiency and ensure energy security, making a substantial contribution to the innovation and high-quality development of the energy storage sector. This, in turn, advances sustainable development and paves the way for a greener future.

About VERICOM
Vericom Global Solutions is a leading provider of energy storage solutions and digital communication solutions for enterprises, governments, and operators. Our global headquarters are based in Knoxville, Tennessee, USA, with marketing branches in Augsburg, Germany, and Ningbo, China. We provide top-tier solutions to more than 70 countries and regions worldwide, empowering consumers worldwide to take control of their energy future.